I thought it would be worthwhile to show how a little cropping can make an image. I have rather mixed feelings about cropping as my ideal is to make the image in the viewfinder. It's not for nothing that I say I admire Henri Cartier-Bresson and his principles.
Principles are nice, but a good image is everything.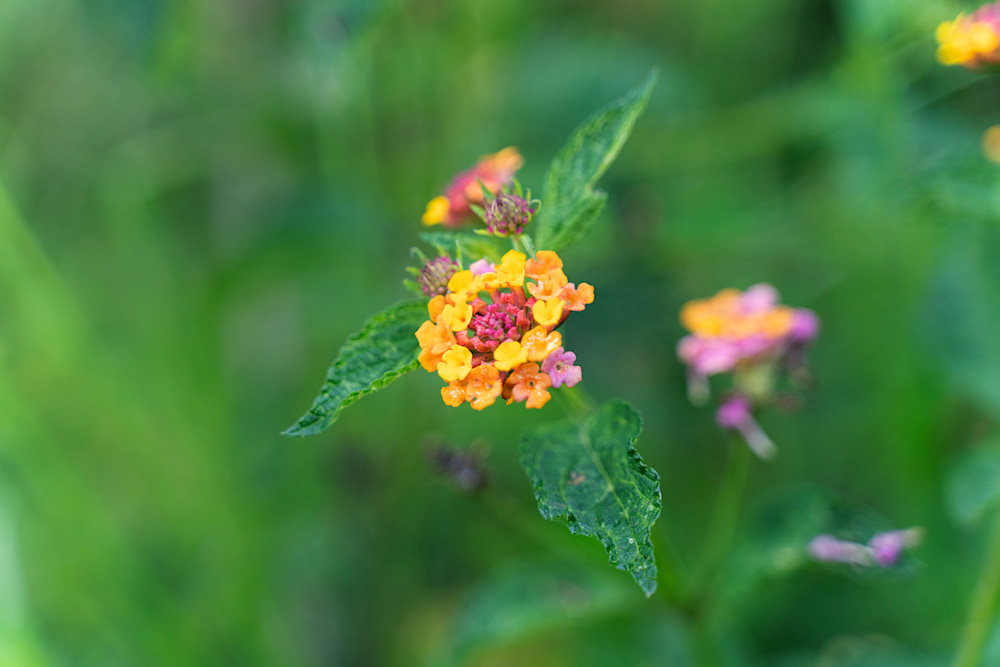 The original image, after correcting the color and intensity, is nice enough, but there's an awful lot of blurry green background. Once you've seen one bit of green blur, you've seen it all.
A first crop gives: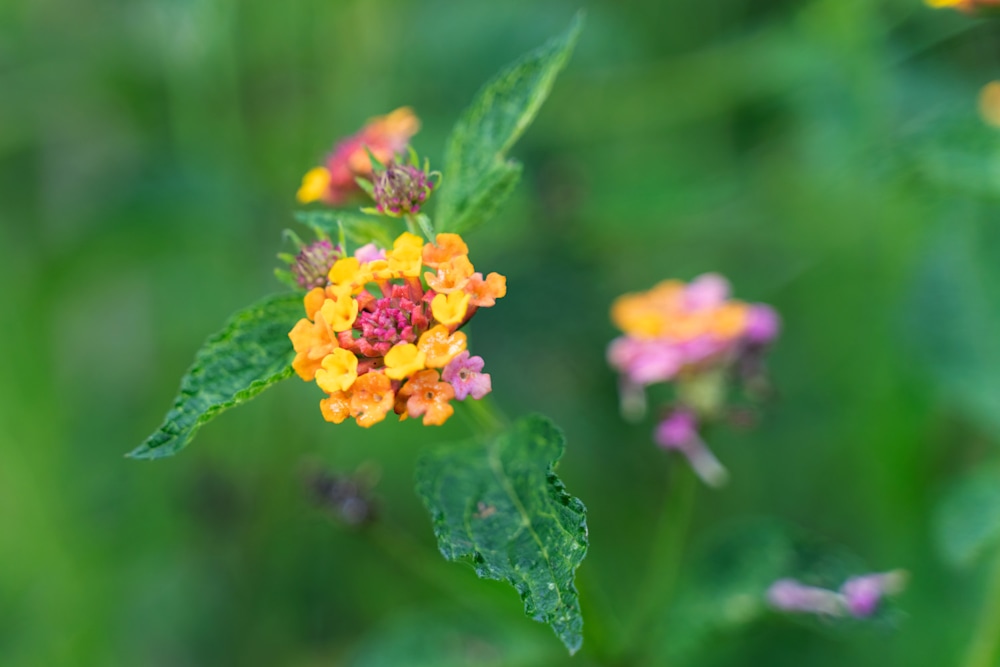 Which is pretty good, but maybe we can do better. Let's try a square crop: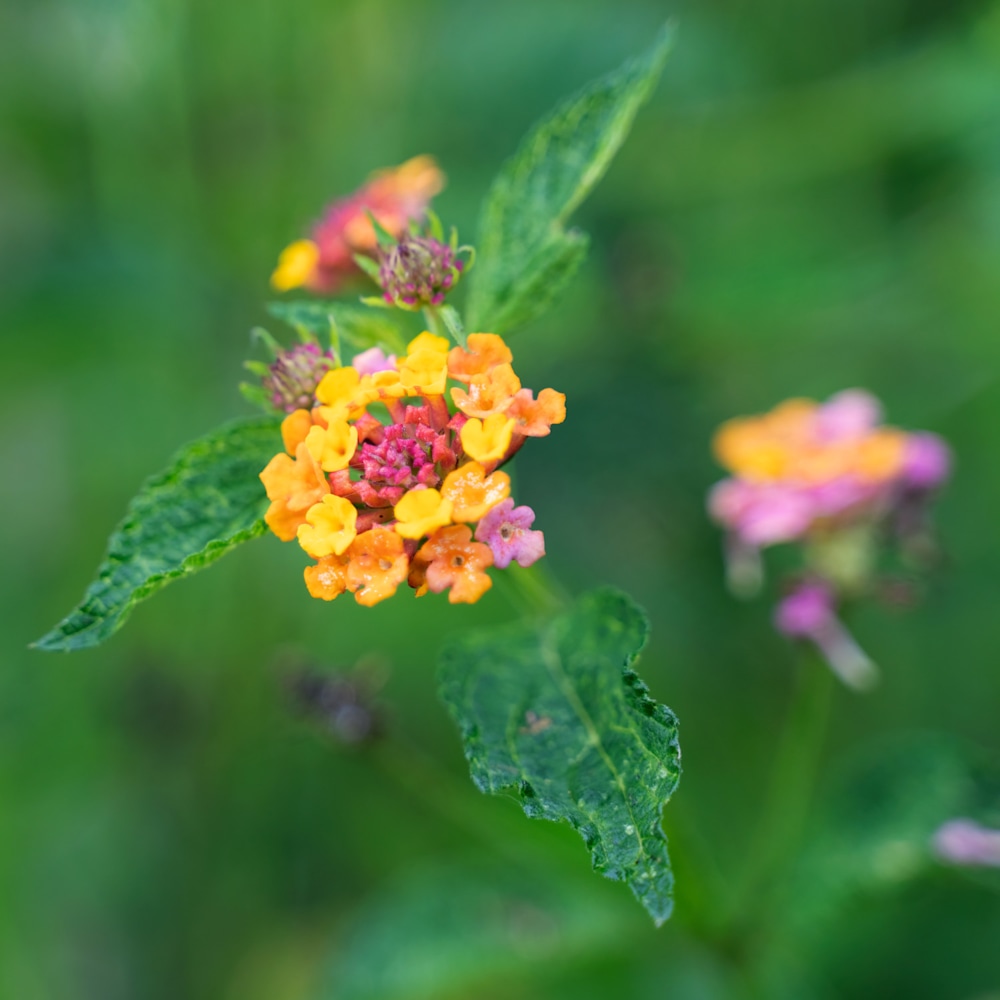 That's better but let's see what happens when we get close up: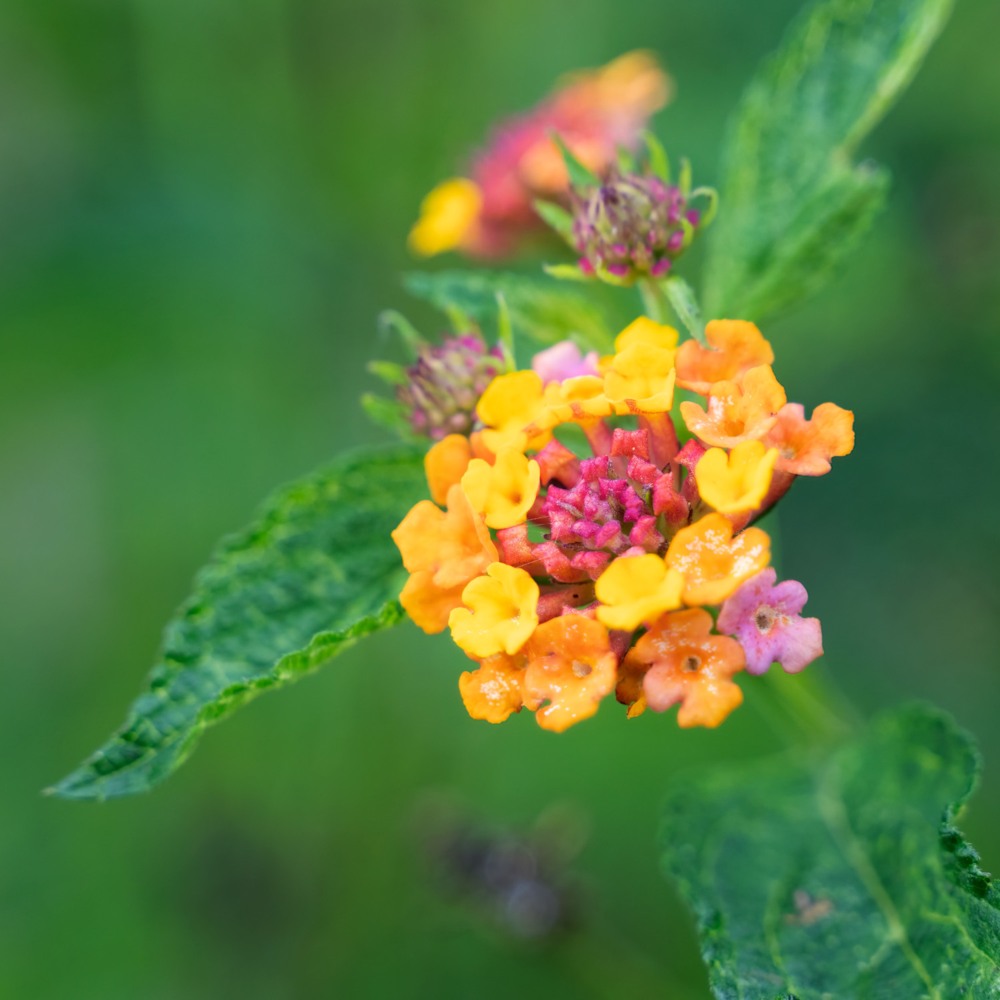 That's got the main flower right, but something is missing. So we go back to the original aspect ration and stay close in: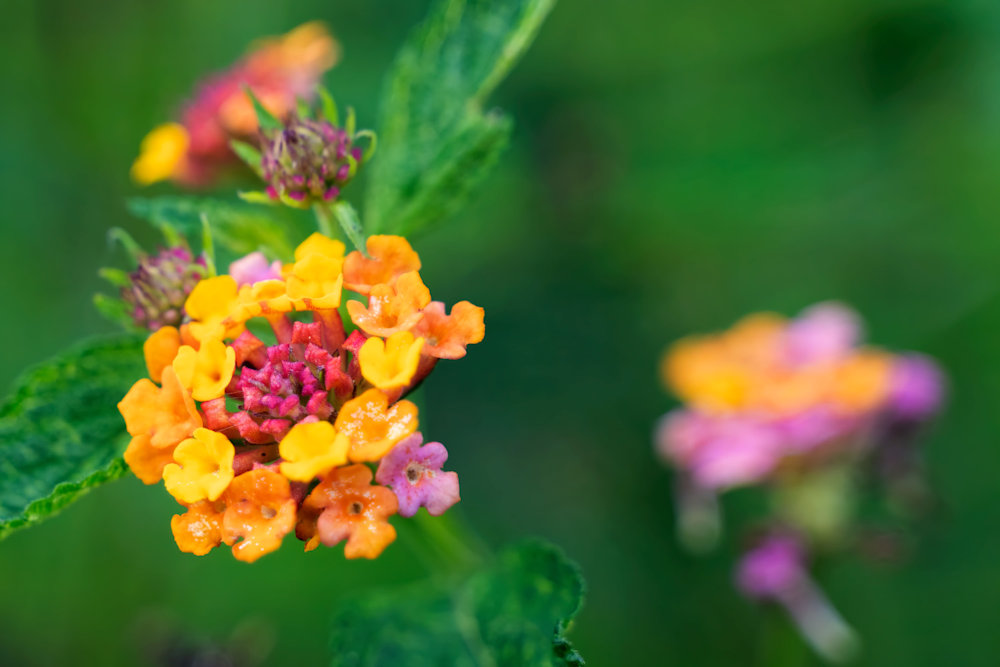 And that's right. It has the detail but the other blooms balance the image. This image is the one on the website.