I love this picture of two does facing off.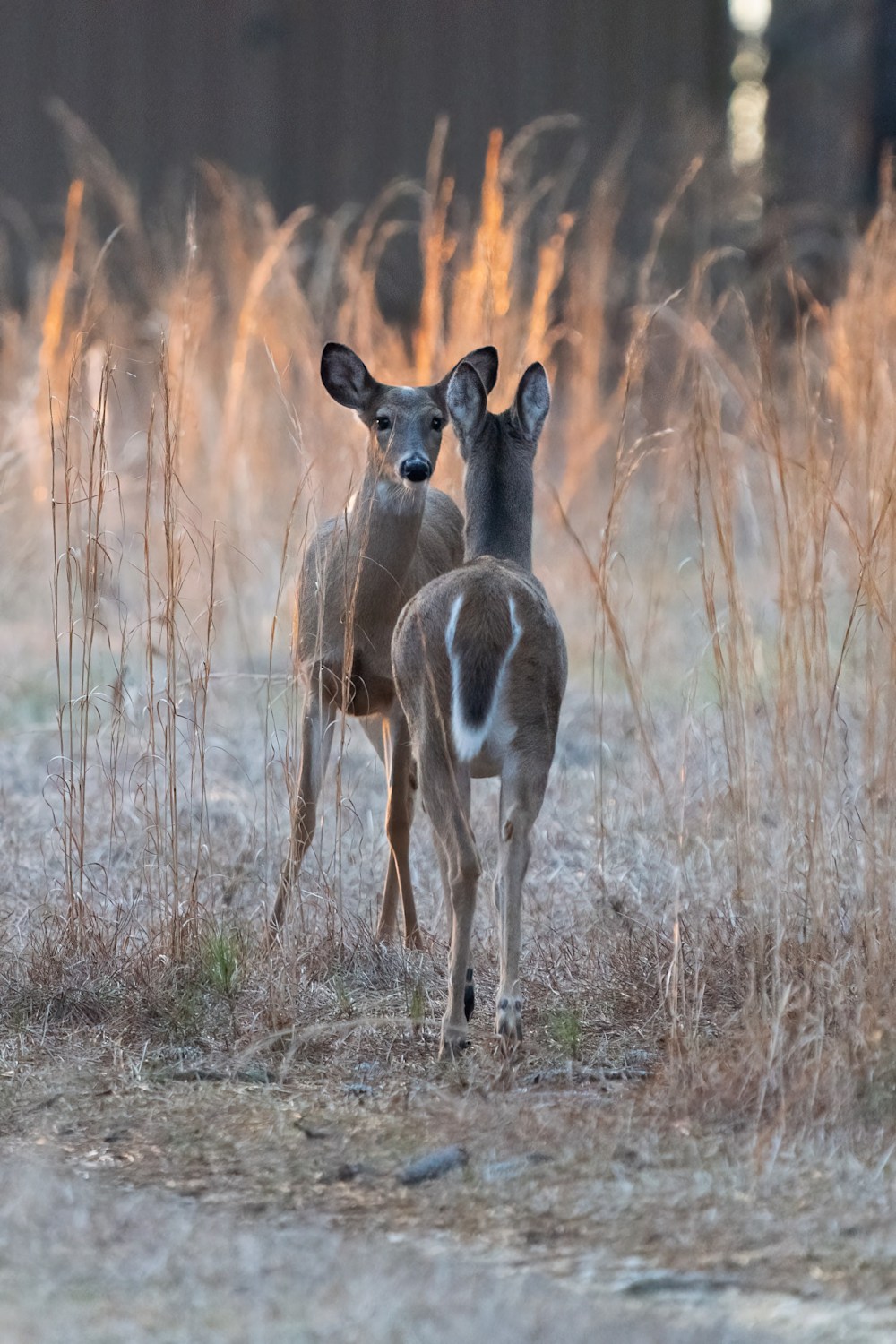 They're sisters and establishing their relative pecking order.
I took this image at dusk with the sun filtering in from behind them and illuminating the tall grass behind and around the two deer.
One of the pleasures of watching a population of wild animals evolve over time is that you sort of get to know them. We've seen these gals with their mother, and brother as they grow from fawns to mature animals. Mom has just decided that it's time for her girls to strike off on their own. Their brother left last year after being a "spike" buck and we've seen him since with a moderate rack. If the hunters don't get him this year, he'll be even more handsome next year.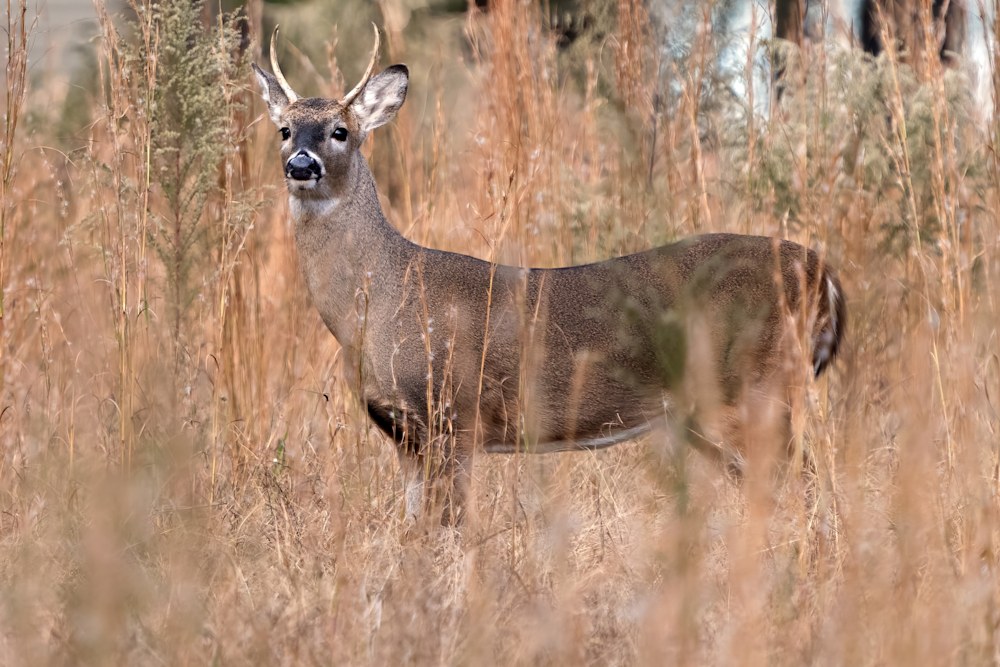 This is him, from earlier in the year.